NOW IN STOCK - Delicious, Healthy Protein Balls
These great-tasting plant-based protein balls are a must-have for your handbag or gym bag. They taste amazing, are packed full of protein and goodness and, best of all, they are easy to carry around.
The protein, fibre and sweet taste helps to stave off hunger pangs and keep you going until your next meal.
They're available in 4 delicious flavours and can be bought as single packets or boxes of 10.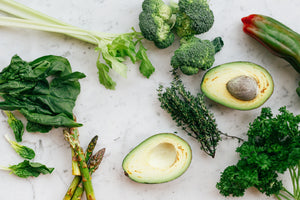 entirely plant-based supplements
Our products do not contain any animal-based products.
Our Vegan Mission
The benefits of following a vegan lifestyle, even beyond the obvious benefits of consuming more fruits and vegetables, are becoming better understood and the myths surrounding veganism are being dispelled daily.
As a result, more and more athletes, bodybuilders and people with dietary goals are turning to plant-based foods and achieving phenomenal results.
The popularity of Veganuary is testament to this. And the number of well-known stars talking about the benefits is increasing awareness way beyond the small amount of a few years ago. There are also health benefits to choosing products that are gluten-free, dairy-free, lactose-free, hormone-free, soya-free and GMO-free, even if you have not been diagnosed as having intolerances.
It is also well-known that vegan diets can even give a boost to both your immune system and your nervous system, while still delivering the required essential amino acids your body needs.
Whether your goal is to build muscle, lose weight, increase performance, burn more calories or a combination of all four, we have developed a range of high quality, delicious-tasting, plant-based vegan supplements that can help you to achieve these goals. So, if you are looking to buy great tasting vegan protein powders, meal replacement shakes, pre-workout powders or a range of other sports supplements our website is the place to go.
We are certain you won't be disappointed with the range we have developed. All of our own-brand powders are manufactured in the UK and subjected to rigorous quality testing. We also ensure that we only use the highest quality pea protein, rice protein and hemp protein, combined with natural ingredients that taste fantastic. We also want to make the process of achieving your goals not only easier, but also enjoyable along the way.
WE'RE 100% VEGAN...ALWAYS!
When you buy a product from the Vegan Supplement Store you can be certain that they are entirely plant-based supplements and therefore do not contain any animal-based products. 
We are proud to be cruelty-free, dairy-free, gluten-free, hormone-free, GMO-free, halal-compliant and kosher-compliant. No animal products - ever! All of our own-brand products are registered with the Vegan Society.
SATISFACTION GUARANTEE
We stand by our high quality, own brand products and your satisfaction is guaranteed.
SECURE CHECKOUT
Pay with world's most popular and secure payment methods.
GREAT VALUE
We offer competitive prices on our all exclusive products.